Website
Maintenance and Updates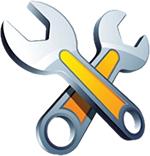 There are millions of websites out there today all competing for our attention, so it is vital that your site will grab reader's attentions when they come across it. One of the key factors that will put people off your site is if it is not updated on a regular basis. You want your site to be interesting, dynamic and above all a source of updated information. If your site is none of these things, then you won't get many visitors, you certainly won't get visitors coming back to you site time after time.
Making your site "sticky" as it is known [ie encouraging vistors to keep coming back] is a key factor in the success of your website and hence your business. But how many of us have the time, knowledge or inclination to keep our websites fresh and up to date with the latest information?
Well don't worry - west5web is here to help !
Option 1: One-off website updates and maintenance:
Your site may only require a one-off update or a yearly update to account for changes in services, pricing policy, terms and conditions etc. West5web can do this for you. Alternatively, your might just want to change some of the images on your site to give it a fresh and updated feel.
Option 2: Regular website maintenance:
Your website may require regular weekly or monthly updates. If you have news pages, special offers that change regularly and so forth, it is vital that these pages are current and they reflect what you offer. If they don't, potential clients will be put off and your company looks unprofessional.
West5web will discuss with you what and how much work is required and tailor a pricing policy based on the volume of work required. The more work you need the cheaper it gets, with prices starting at only £35 per hour.
Option 3: Do It Yourself:
If you would rather carry out the updates to you site yourself but are unsure how to go about this, west5web can help with this too. We can set up your website pages so it is clear where and how sections of them can be changed by yourself without much knowledge of website programming.
Alternatively we can install a website content management system which makes it even easier for clients to make future changes themselves.
Read more about our content management systems