Website
Hosting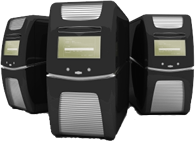 West5web offer our clients in Brighton, London and the UK reliable and affordable website hosting on our dedicated server with prices starting at just over £10 per month. We started offering hosting to fulfill a need for high quality, value for money web hosting for our clients in Brighton & London. We specialise in web hosting solutions for corporate companies, small business enterprises, webmasters and individuals.
What makes west5web a different web hosting provider?
Reliable, affordable hosting:
Our hosting prices start at just over £10 per month which we think you'll find hard to beat especially as our charges include FREE support.

Dedicated not shared servers:
Unlike most hosting providers, your site will be hosted on our dedicated server, which means you only share the server with our clients, not with 100's of other clients like most shared hosting accounts. Our web hosting solutions are 100% reliable, 100% of the time. From small companies whose whole business is on the web to big companies with a reputation to protect you need a reliable web hosting partner.

FREE telephone and email support:
We believe that our clients are our life blood and that's why we choose to look after them with FREE telephone and email support. No premium rate phone numbers, no support ticket systems which rarely get answered within 24hrs - just pick up the phone or email us and we'll deal with your problem immediately.